JW Library
Bible App – Learn the Bible and Improve Your Life
If you are interested in learning the bible and getting a better understanding of its messages then you will find this bible app to your liking. JW Library is a nice app that allows you to study the bible and learn its teachings on your phone in a language of your choice. It provides you multiple versions of the bible in a language of your choice. You can download the bible on your phone and take it wherever you go. There is a lot of media content available that can give you answers to some of the questions that you have been having. Moreover, there are downloadable music and movies on offer that can have an uplifting effect on your spirituality.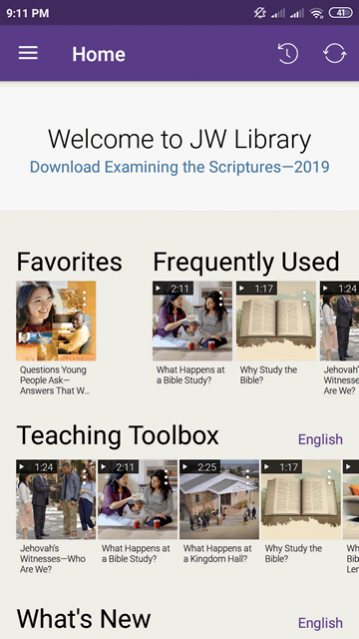 JW Library has a user-friendly interface that makes it easy for you to interact with the app. Moreover, the layout and design of this bible app have been kept simple to ensure that no one has difficulty in navigating it. You will find recently uploaded videos and publications on the home screen. You can browse through them and see if you would like to view any of them. Do keep in mind that you need to download any article or videos before you can view it. For the videos, you are given the choice to select the quality of your video download. After the downloading is finished, you can view the video whenever you want even when you are offline.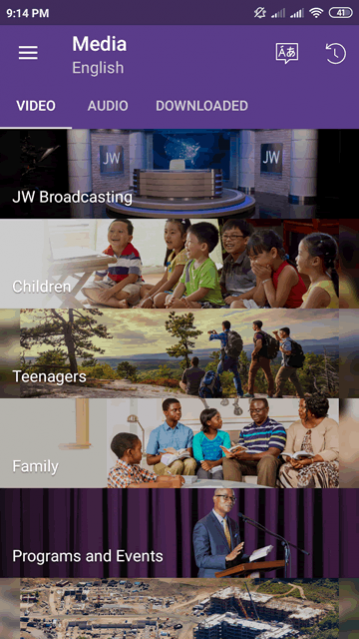 This bible app has a sizable collection of books, videos, and songs that can be all be downloaded to your phone. All this material is provided so that you can remain in touch with the bible and keep getting guidance from it no matter where in the world you are. Moreover, JW Library also lets you set up study sessions to gain a better understanding of the bible's teachings. The sessions you set up with Jehovah's Witnesses would be free of cost. This means that you won't have to pay a cent for them. The teacher will discuss the plan for the bible study with you and coordinate the meetings. You can have a one-on-one session with the teacher or have a group of people study together.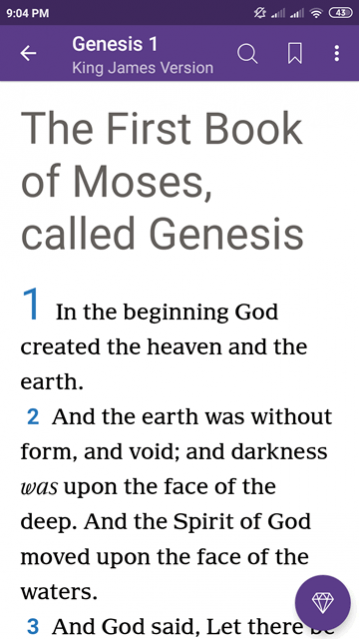 JW Library is dedicated to helping people learn how they can improve their life by incorporating the teachings of the bible in their daily routine. The study sessions that you get to set up through this app can be organized in multiple ways. For instance, you can ask the teacher to come to your home or a public place where the members of the study group can gather at a specific time. The study sessions can don't need to be conducted in-person too. You can take part in the study session either on the phone or via the internet. You will just have to coordinate with the Jehovah's Witness when setting up the study session.
Features:
User-friendly interface
Simple design and layout
Different versions of the Bible available for download
Download the Bible in multiple languages
Lots of digital media on offer
Download latest videos in the video quality of your choice
Listen to songs after downloading them to your phone
Various books and publications on offer
Set up study sessions to learn the Bible
Multiple ways to set up study sessions
Conclusion:
JW Library is an app that is ideal for Christians and people who want to learn more about the bible and study it. It lets you read different versions of the bible in multiple languages and set up study sessions with other Jehovah's Witnesses to get a better understanding of its teachings. It is a bible app worth having on your phone if you want to study the bible while traveling.
---
Add a review
Tell us your experience with
JW Library
RELATED PROGRAMS
Our Recommendations
---
---
---
---